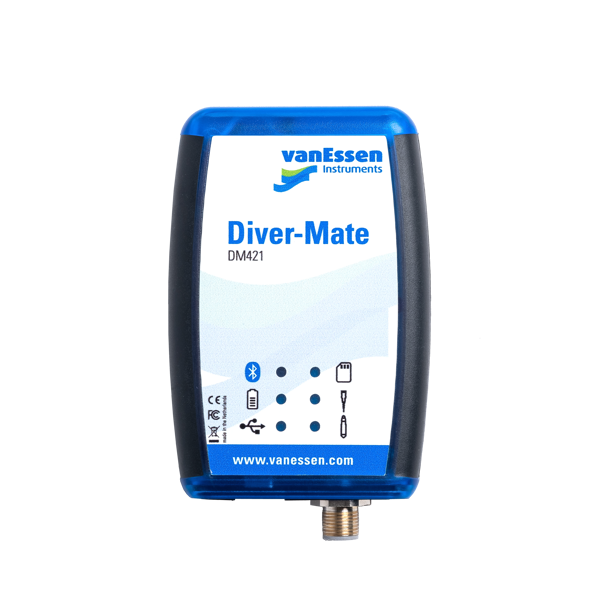 Diver-MATE
The Diver-MATE is designed for simple and fast download of the data from Diver groundwater data loggers.
This custom designed unit minimises data transfer errors by connecting directly to Diver DXT-Cable whilst the Diver is deployed in a well (insitu), meaning the Diver does not need to be removed for data download.
Diver-MATE stores the data on its internal memory and can literally store data from thousands of Divers.   Fully charged, each unit can support up to 5 days of operational use.  A LED indicator highlights the battery capacity.
Diver-MATE:  DIVER DATALOGGERS
Diver-MATE works with the entire Diver family including:
• TD-Diver
• Baro-Diver
• CTD-Diver
• Cera-Diver
• Micro-Diver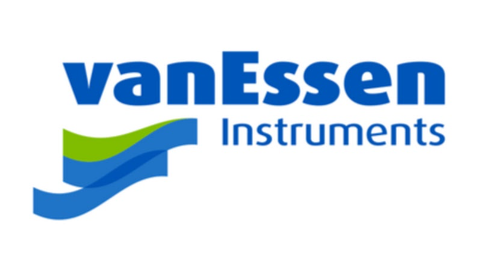 This product is manufactured by Van Essen and proudly represented by Aqualab Scientific.
Features
• Fits well in the palm of your hand
• 16 GB memory card included
• Built-in battery, rechargeable through USB-C
• Equipped with 6 multicolor LEDs
• Equipped with motion detector
• Equipped with Bluetooth
• Works seamlessly with the Diver-App
• Equipped with a USB-C connector

Benefits
• Convenient to use at the well site, lower risk of dropping when wearing gloves
• Sufficient storage space for large monitoring networks
• Easily rechargeable
• Status update on all components and functions – Diver, Cable, Memory, Battery, USB, Bluetooth
• Gives status update when picked up
• Wireless connection to your smartphone
• Download Diver data to your smartphone, upload data to an FTP server or send by email, assess well status

Available models include:

Diver-MATE Reading Unit
Product number# 111169
1m MDC data cable
Product number# 11.11.48.00