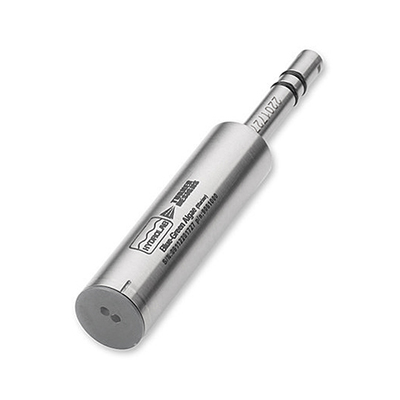 Blue Green Algae
Hydrolab provides the most accurate Blue-Green Algae sensor available on a multiprobe. Available in two forms, one for detecting phycocyanin (fresh water), and one for detecting phycoerythrin (marine water)
Features:

Available in two forms, one for detecting phycocyanin (fresh water), and one for detecting phycoerythrin (marine water) Ultra-compact size designed specifically for integration into the Hydrolab DS5X, DS5, and MS5 Available with solid Secondary Standards to provide a quick and simple method to verify the sensor's stability over time The Secondary Standard can be adjusted to correlate to a known Blue-Green Algae concentration Three auto-selected gain ranges provide a wide measurement range of 100 to 2,000,000 cells/mL for either phycocyanin or phycoerythrin

Benefits:

Real-time measurement: Identifies potential algal blooms before they become problematic, allowing time for corrective action Less expensive and more timely than cell counting or visual inspection Plus, like all other fluorometers available on a Hydrolab sonde: Provides the most accurate measurement of phycocyanin or phycoerythrin because of electronic filtration of ambient light, efficient optical coupling and quality optical components Incredibly fast response time through electronic filtration of ambient light Excellent turbidity rejection due to small sample volume design and high quality optical filters Cost-optimized for affordability and value

Blue green Algae Sensor

Range Low sensitivity: 150 …? 2,000,000 cells/mL
Med. sensitivity: 150 …? 200,000 cells/mL
High sensitivity: 150 …? 20,000 cells/mL
Accuracy ± 3% for signal level equivalents of 1 ppb rhodamine WT dye or higher using a rhodamine sensor
Resolution 20 cells/mL

Sensor housing:

Stainless steel:Standard housing for typical fresh water applications.
Titanium option:Corrosion-resistant housing for use in aggressive saline environments such as oceans, bays and estuaries.