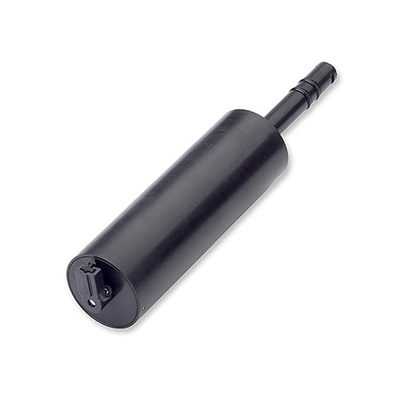 Turbidity Self Cleaning
Hydrolab Series 5 sondes use a self-cleaning turbidity sensor that measures from 0 to 3000 NTU and includes a user-programmable cleaning system to remove fouling or debris that could potentially affect readings.
User-programmable, self-cleaning system can perform up to 10 cleaning cycles before each reading, and the sensor's fixed parking position ensures consistent data collection after each cycle.

Superior corrosion resistance in saline environments with a plastic sensor housing and titanium wiper shaft, rated to depths of 200m.
0-3000 NTU range allows turbidity tracking with exceptional linearity, even during rain storms or other events that cause abnormally high readings.
Utilizes a small aperture technique to reduce false readings from particulates and other debris.
Designed to be compliant with the ISO 7027 Turbidity Measurement Standard.

Range:
0-3000 NTU
Accuracy:
± 1% up to 100 NTU,
± 3% from 100-400 NTU
± 5% from 400-3000 NTU
Resolution:
0.1 NTU from 0-400 NTU;
1 NTU for >400 NTU

Plastic: Corrosion-resistant housing for use in aggressive saline environments such as oceans, bays and estuaries. Rated to depths of 200m.