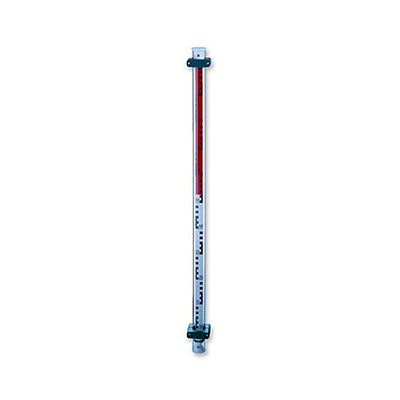 Maximum Level Gauge
It is based on the simple principle of colour marking. The threshold level is used for preservation of evidence and provides accurate data for later post-processing of flood events.
Application: Level measurement
Measurement technology: Visual, colour tape
Parameters measured: Water level
Product Highlights: Records high tide or surface water level
Measurement range: 1 m
Rugged cylinders made of Plexiglas and a fiberglass reinforced plastic measuring rod with easy to read E-scale in cm graduation
Self-adhesive, transparent ribbon to display the highest water level. To change the ribbon, you need to solve only one single screw.
Simple operation: water that rises in the cylinder, completely washes out the colour to the respective water level
Clear result: A sharp dividing line between coloured and colourless area enables accurate reading of the maximum water level.
Unaffected by waves and debris: The straining device acts as filter for coarse dirt and acts as a damping device preventing influence by wash of waves in the measuring cylinder.