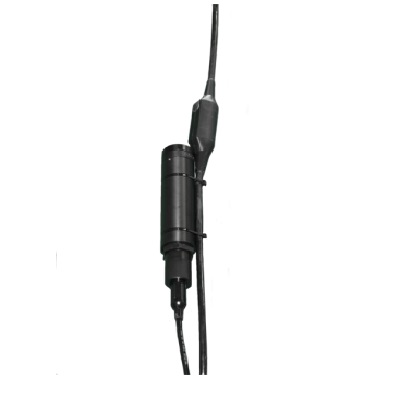 T-Chain
The T-Chain is a long electrical cable, with various water quality sensors installed at customer defined intervals, that is inserted into a water column.
Available sensors include:
• Temperature
• Dissolved Oxygen
• PAR (Photosynthetically Active Radiation)
• Pressure
• Chlorophyll
• Turbidity
T-Chain will emit calibrated measurements via RS232 or RS485 and report data back to a customer supplier logger system.
Every T-Chain is constructed on a customised basis with the sensors prebuilt and prepositioned on the T-Chain according to customer requirements.
T-Chain Applications
T-Chain is perfect for the following applications:
• Monitor water column continuously
• Detect plumes / stratification
• Detect internal waves
• Identify upwelling and eddies
• Validate models
• Determine stratification intensity
The product is proudly manufactured by PME and exclusively represented by Aqualab Scientific within Australia.

FEATURES
• Long-term reliability
• Single cable with Kevlar core
• Highly accurate
• Rapid response
• Depth Rating: 165m
• Power requirements: 9VDC – 20VDC

Available models include:

Each T-Chain is customised to user specifications
Product number# Custom