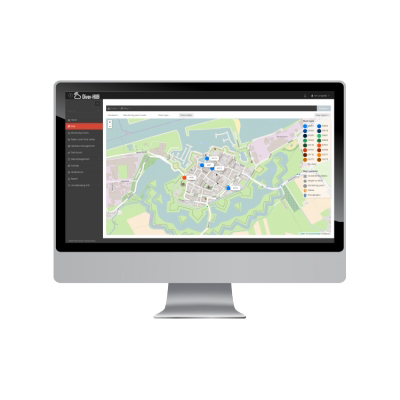 Diver-HUB 2023
Diver-HUB is an easy to use, cloud based web portal delivering centralised and secure access to your groundwater monitoring data from anywhere in the world.
Remote access allows operators to manage groundwater monitoring data in real time via desktop, smartphone or tablet.
Diver-HUB analyses Diver datalogger time series, creates interactive maps & graphs based on monitoring data, and effectively keeps track of Diver hardware deployed in the field.
To develop a Diver-HUB network telemetry option, simply add:
1.   A Diver Logger/s.
2.  A Diver Link.
3.  DXT Cable.
Diver Dataloggers
The Diver-HUB works with the entire Diver family including:
• TD-Diver
• Baro-Diver
• CTD-Diver
• Cera-Diver
• Micro-Diver
Diver Link
The Diver-LINK is a durable and easy to install telemetry unit for remote monitoring of ground and surface water levels. The Diver-Link features a compact design with the latest 4G/LTE wireless technology and can be used in a variety of bore hole locations such as flush mount and stick-up wells.
The Diver-LINK is part of a complete telemetry solution. A remote monitoring system that integrates field instrumentation with wireless communication and data management to effectively manage groundwater resources. The Diver-LINK is suitable for continuous long and short-term monitoring projects.
The Diver-LINK transmits data from a single Diver datalogger, connected by a DXT Cable, over a cellular or mobile network. Up to 3 Divers can be connected to the Diver-LINK Triple. Both versions of the Diver-LINK are available with an internal or external antenna. An external antenna provides better signal strength and coverage, especially in areas with poor reception or in case the Diver-LINK is placed inside a metal well casing.
Configuration and management of the Diver-Link is done through the Diver-HUB web portal.  Deployment of the Diver-LINK is simple – insert the battery & connect the unit to a Diver.
• IP67 rating and magnet operated, Bluetooth Smart enabled.
• Connect up to 3 Divers.
• Internal or external antenna.
• Compatible with all Diver dataloggers and cables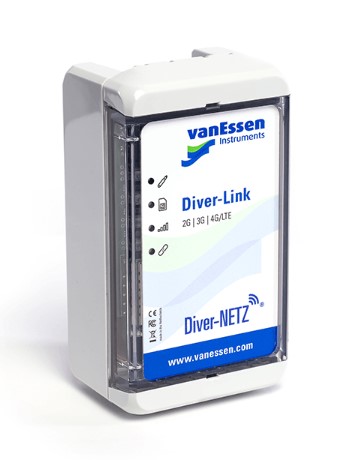 DXT Cable Options
Used to connect the Diver Logger to the Diver-LINK, DXT Cables are available in the following lengths:
• 1m DXT cable
• 2m DXT cable
• 3m DXT cable
• 4m DXT cable
• 5m DXT cable
• 7m DXT cable
• 10m DXT cable
• 15m DXT cable
• 20m DXT cable
• 25m DXT cable
• 30m DXT cable
• 30m DXT cable
• 40m DXT cable
• 45m DXT cable
• 50m DXT cable
• 60m DXT cable
• 70m DXT cable
• 80m DXT cable
• 100m DXT cable
• 150m DXT cable
• 200m DXT cable
• 250m DXT cable
• 300m DXT cable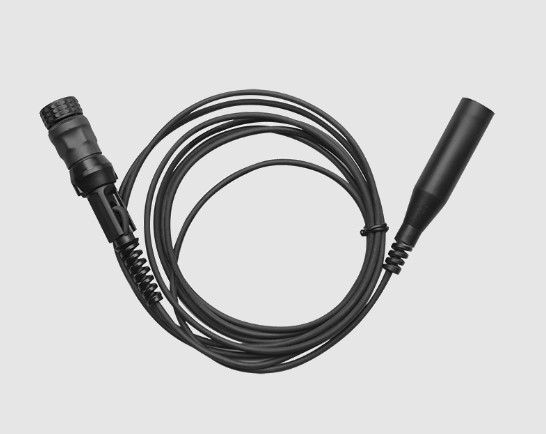 Diver-HUB Online Portal
Intuitive maps
A full screen map provides a spatial overview of all locations and monitoring points in different projects. Multi-colored map markers indicate notification levels for each monitoring point, providing a quick status overview. Additionally, information regarding well construction, hydrology, water levels, and hardware are displayed on the map. Locations can be clustered to simplify and organize your data efficiently. Clients in the Netherlands can access all meteorology stations via the Dutch Meteorological Institute (KNMI) on the map, and display the associated barometric and precipitation data.
Interactive graphs and dashboards
Powerful graphing, charting and dashboards make the integration, analysis and comparison of different data sources simple to understand. Diver data, monitoring point metadata, and diagnostic equipment data (battery level, signal strength, memory capacity) are all displayed in interactive graphs providing a user with the latest information.
Flexible data import and export
Multiple templates are available to easily import metadata and allow users to setup and manage their projects. All metadata is time-stamped and can reflect all possible changes in the field, and over time. Important project documentation like reports and timelines can be uploaded and shared between different users. Finally, Diver-HUB allows a wide range of exports for uncompensated Diver data, diagnostic data and water levels.
Online notifications
Alarms can be set to alert users about potential hardware, communication, and performance issues. Alarms limits and flags allow users to create/follow-up-on event notifications for pressure, temperature, electrical conductivity, and water level data.
Manage user roles and access rights
User rights and roles can be assigned to users for specific projects in Diver-HUB, allowing different users to have adequate permissions levels. Predefined roles are available, but a local administrator can also create their own roles to completely customize the requirements of each user.
Diver-HUB API
The optional Diver-HUB API enables connectivity from other third-party software. Essential meta data and time series data can be collected at any desired frequency.
Diver-HUB Public
When simplified data dissemination is required Diver-HUB Public can be used to automatically publish water levels.  Diver HUB-Public is an open portal (without login) and works seamlessly by means of the Diver-HUB API.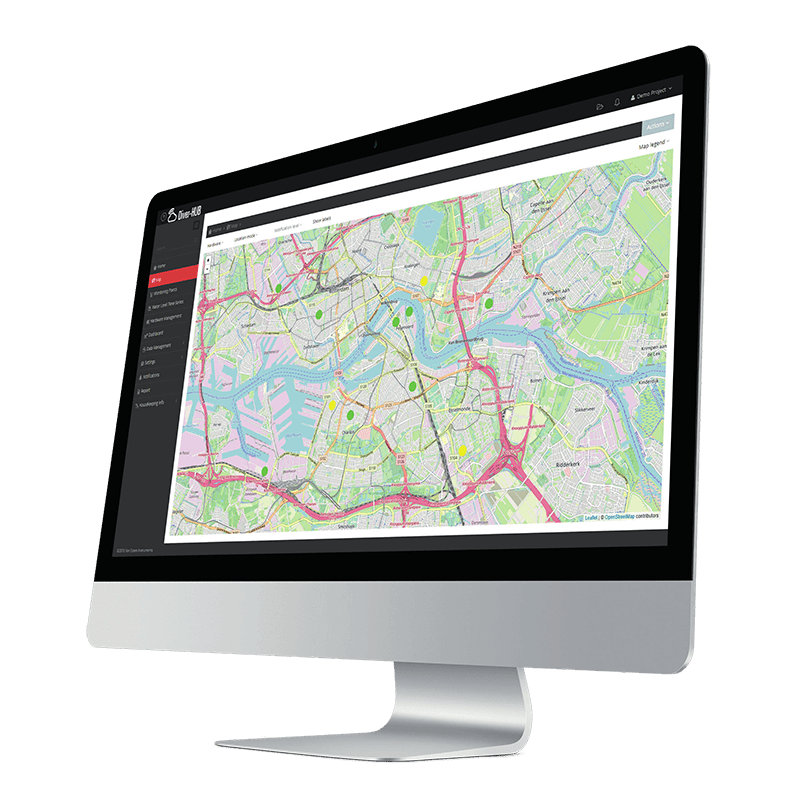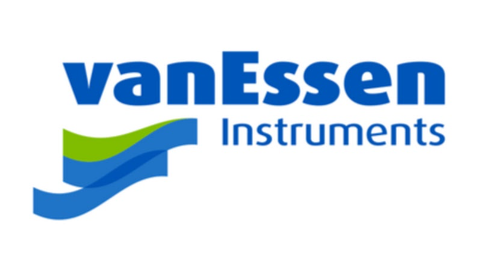 This product is manufactured by Van Essen and proudly represented by Aqualab Scientific.
The following new features are available in Diver HUB 2020:

Integration with Diver-Link
• Diver HUB is fully integrated with the Diver-Link telemetry solution. The Diver Link can be configured online using Diver HUB.
• Users can change the Diver-Link data transfer settings 'over-the-air' at any time.

Export module
• The export module allows for flexible export of any time series data.
• Data can be filtered allowing for efficient reporting of data stored in Diver HUB.

Diver HUB API
• Enabling the connection of third-party software to Diver HUB.

Diver HUB Public
• Allows for data dissemination to a broader audience by means of a separate simplified open portal.

Other features and benefits
• Automatic barometric compensation and referencing of Diver data to water levels.
• Besides wireless groundwater monitoring, Diver HUB also supports traditional data collection with Diver dataloggers.
• Optional Diver HUB API enabling the connection of third-party software to Diver HUB.
• Optional Diver HUB Public for data dissemination to a broader audience by means of a separate simplified open portal.

Available models include:

Available models include:

TD Diver (10m)
Product number# 11.11.04.02
TD Diver (20m)
Product number# 11.11.04.04
TD Diver (50m)
Product number# 11.11.04.06
TD Diver (100m)
Product number# 11.11.04.08
CTD Diver (10m)
Product number# 11.11.60.01
CTD Diver (20m)
Product number# 11.11.60.02
CTD Diver (50m)
Product number# 11.11.60.03
CTD Diver (100m)
Product number# 11.11.60.04
Cera Diver (10m)
Product number# 11.11.03.02
Cera Diver (20m)
Product number# 11.11.03.04
Cera Diver (50m)
Product number# 11.11.03.06
Cera Diver (100m)
Product number# 11.11.03.08
Micro Diver (10m)
Product number# 11.11.02.02
Micro Diver (20m)
Product number# 11.11.02.04
Micro Diver (50m)
Product number# 11.11.02.06
Micro Diver (100m)
Product number# 11.11.02.08
Baro Diver
Product number# 11.11.56.01

Diver-LINK & Diver HUB Webinar