Baro-Diver
The Baro-Diver is an atmospheric datalogger designed to increase the accuracy of long-term uninterrupted, real time water level monitoring.
Manufactured from 316L Stainless Steel and measuring just 22mm in diameter, the Baro-Diver incorporates an internal pressure sensor that measures the equivalent of hydrostatic pressure (above water) used in the calculation of total water depth.
Baro-Diver is ideal for various applications including:
• Barometric compensation
• Groundwater monitoring projects
• Surface water monitoring
• Monitoring of shallow waters
• Estuary and wetlands monitoring
• Aquifer storage and recovery
Baro-Diver Datlogging Capacity
The Baro-Diver can store an impressive 72,000 data-points including:
• Date
• Time
• Depth
• Pressure
• Temperature

Diver Reader unit
Logged data can be downloaded easily using the Diver-USB Reader Unit.
Simply insert the Diver into a USB Reader Unit and connect using the free Diver Office software.  Once connected the Diver can be programmed, settings can be changed and or data can be read/downloaded.
The Diver-USB Reader Unit connects to a USB port of a PC, Laptop and/or Tablet.
Note: Diver Software (2022) must be installed to be able to communicate with the Diver.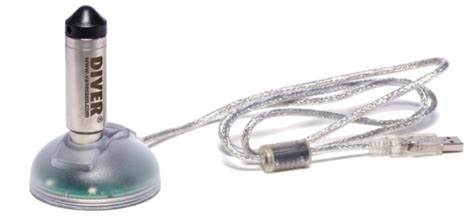 Diver Software 2022
Setup monitoring projects and identify fieldwork tasks such as a site visit sequence, collection of Diver data and deployment of Divers using Diver Software (2022).
Diver Software (2022) consists of two applications:
• Diver Office
• Diver Field
Use Diver Field to carry out fieldwork and download Diver data.
Use Diver Office to merge time series, barometrically compensate Diver data & convert into water levels, visualize data including manual measurements and export data into MON, CSV or XLSX files for use in third-party applications.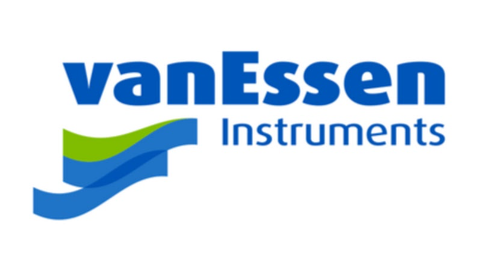 This product is manufactured by Van Essen and proudly represented by Aqualab Scientific.
Features
• Compact size: 22 mm – length 110 mm
• Memory: 72,000 records of time stamp, pressure and temperature with backup
• Continuous and fixed length memory

Benefits
• Easy installation
• Cost effective frequent, long-term measuring
• Reliable and accurate data
• Low maintenance, No user calibration

Available models include:

Baro-Diver Datalogger
Product number# 11.11.56.01

Diver USB Reading Unit
Product number# 11.11.10.03
Stainless Steel Cable (per meter)
Product number# 11.11.19
Stainless Steel Cable (50m)
Product number# 11.11.20
Wire Clamps for Stainless Steel Cable (10pk)
Product number# 11.11.21
PC Communication Cable (USB to PC)
Product number# 11.11.47.01

Diver Overview

Using the Diver Reader Unit

Introducing Diver Office (2020)