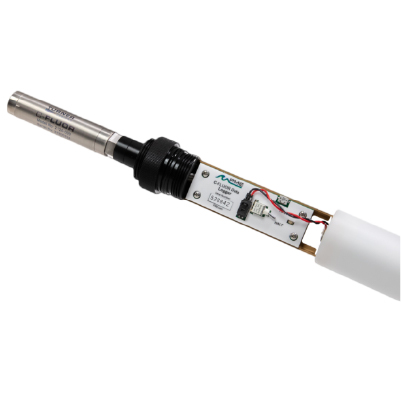 C-FLUOR
The C-FLUOR is an extremely low power, single parameter logger, designed to interface with a range of Turner Designs water quality sensors.
Analogue sensor range:
• Chlorophyll
• Red Excitation Chlorophyll
• Rhodamine WT
• Fluorescein
• Phycocyanin (Blue Green Algae – Freshwater)
• Phycoerythrin (BlueGreen Algae – Marine)
• CDOM/FDOM
• Crude Oil
• Optical Brighteners
• Turbidity
Digital sensor range:
• Chlorophyll (RS-232)
• Rhodamine WT (RS-232)
• CDOM/FDOM (RS-232)
• Turbidity (RS-232)
Sensors are interchangeable between loggers.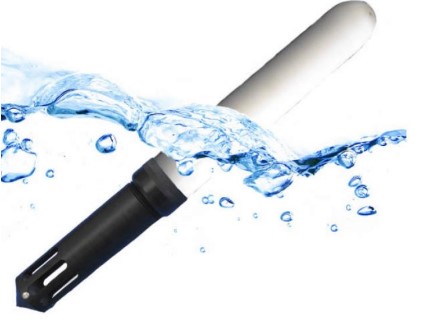 C-Fluor Sensor Specifications 
Each recorded sample includes the sensor measurement, time, date, and logger battery voltage.
Data Download Options
Data can be downloaded via a standard USB cable.  When connected to a computer, the logger displays as a connected "thumb drive" making logged data simple to access.
Adjustments to the logging regime, such as setting the time & sample interval, can be accomplished via the USB cable.
Contruction
Design, construction and material choice have been specifically developed to create the durable C-FLUOR Logger.  The outer case is constructed from Delrin, a hard plastic material that will withstand your most challenging environment.
The product is proudly manufactured by PME and exclusively represented by Aqualab Scientific within Australia.

FEATURES
• Small diameter
• Comes pre-calibrated
• Fast response
• Low power
• USB communication cable
• Replaceable batteries
• Long lasting in the field
• 100 meter depth rating
• User-friendly
• Visualization software included

Available models include:

C-FLUOR with Chlorophyll Optics (Analogue)
Product number# 2120-000-C
C-FLUOR with Red Excitation Chlorophyll Optics (Analogue)
Product number# 2120-000-D
C-FLUOR with Rhodamine WT Optics (Analogue)
Product number# 2120-000-R
C-FLUOR with Fluorescein Optics (Analogue)
Product number# 2120-000-F
C-FLUOR with Phycocyanin Optics (Blue Green Algae - Freshwater) (Analogue)
Product number# 2120-000-P
C-FLUOR with Phycoerythrin Optics (Blue Green Algae - Marine) (Analogue)
Product number# 2120-000-E
C-FLUOR with CDOM/FDOM Optics (Analogue)
Product number# 2120-000-U
C-FLUOR with Crude Oil Optics (Analogue)
Product number# 2120-000-O
C-FLUOR with Optical Brighteners Optics (Analogue)
Product number# 2120-000-B
C-FLUOR with Turbidity Optics (Analogue)
Product number# 2120-000-T
C-FLUOR with Chlorophyll Optics (Digital)
Product number# 2120-000-C-232
C-FLUOR with Rhodamine WT Optics (Digital)
Product number# 2120-000-R-232
C-FLUOR with CDOM/FDOM Optics (Digital)
Product number# 2120-000-U-232
C-FLUOR with Turbidity Optics (Digital)
Product number# 2120-000-T-232

C-FLUOR RS-232 Programming Kit
Product number# 2120-900
C-FLUOR In-Line Adaptor
Product number# 2820-530
0.6 Meter Pigtail Cable with Locking Sleeve
Product number# 2100-750
10 Meter Pigtail Cable with Locking Sleeve
Product number# 2100-751
Solid Secondary Standard (for Chlorophyll, Rhodamine, Fluorescein, Phycoerythrin and Phycocyanin only)
Product number# 2100-900
UV Solid Secondary Standard (for Crude Oil, CDOM/FDOM, and Optical Brighteners only)
Product number# 2100-904