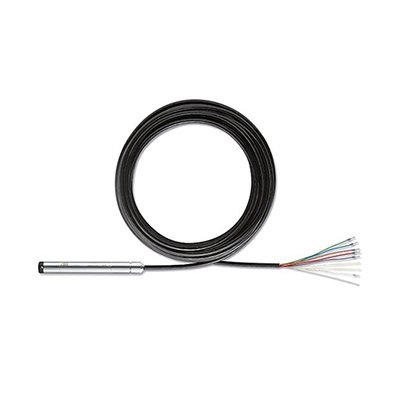 PLS
The OTT PLS is a robust & accurate water level sensor designed for measuring:
• Water Level (vented)
• Pressure (vented)
• Temperature
The PLS is particularly suitable for:
• Groundwater wells.
• Streams, rivers, channels & canals.
• Reservoirs, lakes & wetlands.
PLS Models
Available measurement ranges include:
• 0m – 10m
• 0m – 20m
• 0m – 40m
• 0m – 100m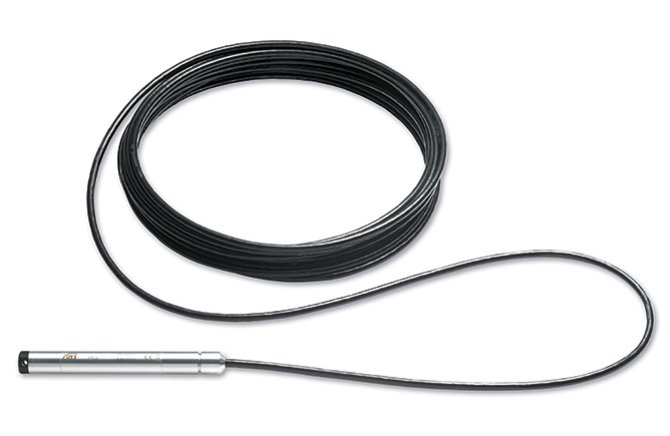 Ceramic Pressure Cell
The robust ceramic pressure cell offers industry-leading accuracy and does not deform over time like membrane technology, providing long-term measurement stability.
Rugged Design
Ceramic pressure cell resistant to physical force (5 x burst pressure) and enclosure made of high quality saltwater resistant steel for use in coastal environments.
Auto Compensation
Built-in microcontroller compensates for temperature effects and applies correction values for gravitational acceleration and water density.
Vented Pressure Probe
Th vented pressure probe automatically compensates for changes in barometric pressure.
Simple Setup
Simple setup and connection to external dataloggers using SDI-12 or 4-20 mA interfaces.
Temperature Measurement
Water temperature output in addition to water level (for SDI-12 output).
Construction & Cables
Designed with continuous deployment in mind, this Logger incorporates a ceramic pressure sensor within a salt water resistant 904L stainless steel housing.
All PLS units are manufactured with custom cut vented cables.  Users to specify cable length upon order.
Communication Options
Common communication protocols (SDI-12, RS-485 and 4/20mA) allow for seamless integration with external data loggers.
Discuss the various communication options with Aqualab today!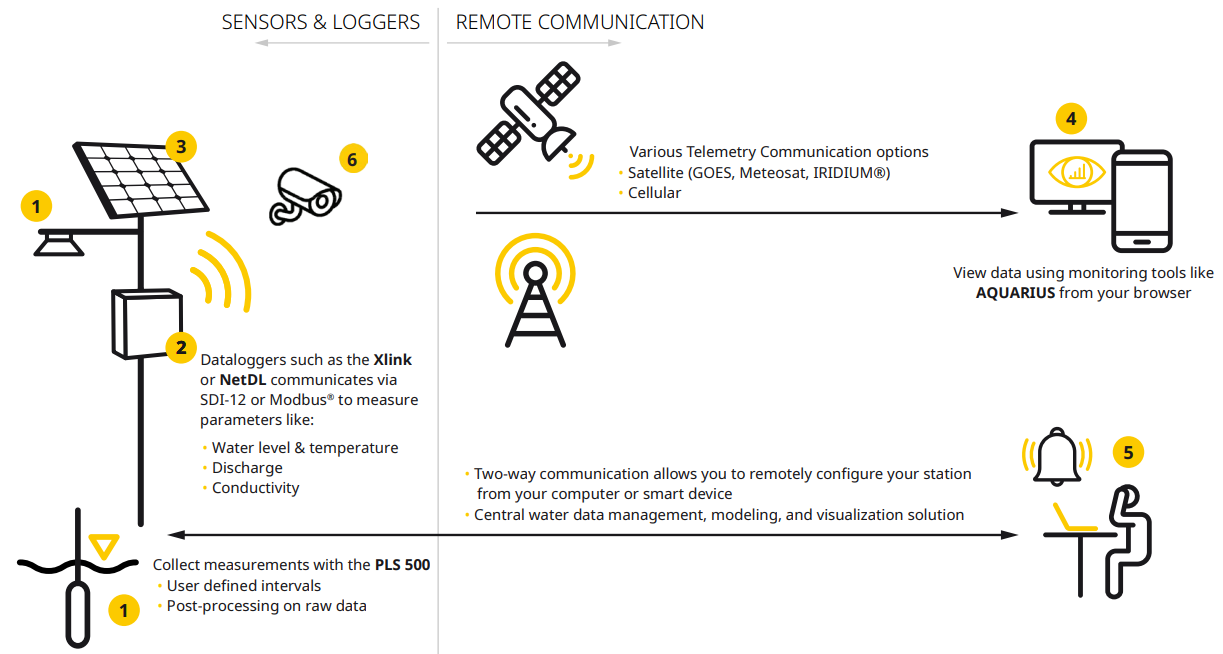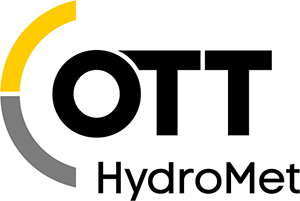 This product is manufactured by OTT and proudly represented by Aqualab Scientific.
Ceramic Pressure Cell
The robust ceramic pressure cell offers industry-leading accuracy and does not deform over time like membrane technology, providing long-term measurement stability.

Rugged Design
Ceramic pressure cell resistant to physical force (5 x burst pressure) and enclosure made of high quality saltwater resistant steel for use in coastal environments.

Auto Compensation
Built-in microcontroller compensates for temperature effects and applies correction values for gravitational acceleration and water density.

Vented Pressure Probe
Th vented pressure probe automatically compensates for changes in barometric pressure.

Simple Setup
Simple setup and connection to external dataloggers using SDI-12 or 4-20 mA interfaces.

Temperature Measurement
Water temperature output in addition to water level (for SDI-12 output).

Available models include:

PLS Sensor (SDI-12)
Product number# 6303700190-5
PLS Sensor (RS-485)
Product number# 6303700190-4
PLS Sensor (4-20mA)
Product number# 6303700190-B

Top Cap for well pipe 1½"
Product number# 2422005195
Top Cap for well pipe 2"
Product number# 2422005295
Top Cap for well pipe 3"
Product number# 2422005395
Top Cap for well pipe 4"
Product number# 2422005495
Top Cap for well pipe 4½"
Product number# 2422005895
Top Cap for well pipe 5"
Product number# 2422005695
Top Cap for well pipe 6"
Product number# 2422005795