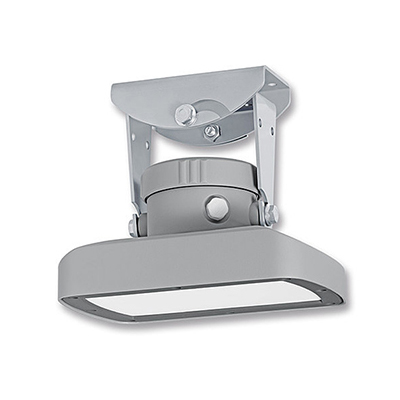 RLS
The OTT Radar Level Sensor (RLS) is a non-contact level sensor that utilises pulsating radar technology to determine:
• Water Level
• Distance to Water
Two transmitting antenna are enclosed in a compact housing that pulse radar waves toward a water surface, via a Teflon face plate.  Receiving antenna collect radar pulses reflected from the water surface, then calculate the distance between the Teflon face plate and the water surface.
The time delay from transmission to receipt is proportional to the distance between sensor and water surface.
Approximately 16 individual measurements are conducted per second and averaged after 20 seconds to minimize wave influences.
The OTT RLS is designed for outdoor applications such as bridges or piers, and operates with no effect from temperature gradients, water pollution or sediment load.
The OTT RLS offers a large measurement range with a small blanking distance and narrow beam width and it easily connects to most dataloggers. The RLS has extremely low power consumption and is ideal for remote or solar powered sites.

Why choose the OTT RLS?
High Performance
Measurements are unaffected by air temperature, humidity, flood events, floating debris, or contaminated water; reduces the likelihood of missing data and reduces data post processing.
Low Maintenance
Flat antenna design eliminates nesting areas for insects and periodic maintenance requirement.
Flexible Integration/Easy Setup
Connects to most data loggers via standard communication interfaces, SDI-12 or 4/20mA; no need for additional PC software.
Simple Installation
Light weight compact design facilitates easy mounting on bridges, extension mounting bracket or inside a small protective housing.
Low Profile Design
Unobtrusive appearance is ideal for urban installation sites or sites prone to vandalism.
Low Power Consumption
Ideal for remote or solar powered sites; requires only 12 mA when active.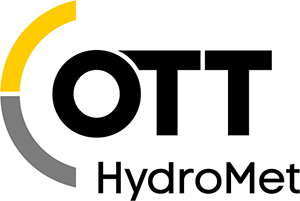 This product is manufactured by OTT and proudly represented by Aqualab Scientific.
Non-contact, easy-to-install sensor
• Ideal for flood measurements

Extremely low power consumption
• Can be easily used at remote locations

Influence of waves are compensated mathematically
• No requirement for the use of structures

Standard interfaces for communication with data loggers and other peripheral devices
• SDI-12, RS-485, 4 – 20 mA signal input

Flat antenna
• Insect and spider infestation is not a problem

Compact and solid design
• Long sensor life with minimal maintenance

Available models include:

OTT Radar Level Sensor (Water Level)
Product number# 6310900192-E-L-M-E
OTT Radar Level Sensor (Distance to Waterl)
Product number# 6310900192-E-D-M-E

Bridge Mount Unit
Product number# Custom
Combined Mounting Support (SVR & RLS)
Product number# 6310503392
Data Line LIYY (2 x 2 x 0.75 mm²) - per meter
Product number# 9700004095
Data Line (Shielded) LIYY (2 x 2 x 0.75 mm²) - per meter
Product number# 9700003995

OTT Radar Level Sensor for Surface Water